Movies
The Facts of Life Goes To Paris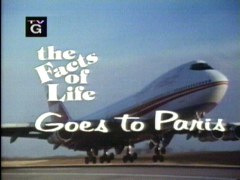 Part I

Mrs. Garrett and the girls all have their own fantasies about a summer in Paris. Unfortunately, Mrs. Garrett's culinary school is a disaster and the girls' summer boarding is oppressive and located miles away from the city.

Part II

During the last few days of summer, the girls run away to Paris. Blair sets her sights on a French romance, Natalie and Tootie meet a famous author and Jo goes to the races with a French biker.

Part III

Mrs. Garrett struggles through French culinary school, Blair searches vainly for romance and Jo argues constantly with her new boyfriend. Natalie and Tootie fare better, inspiring a failing writer to put down the bottle and pick up the pen again.

Part IV

Mrs. Garrett passes her French culinary exam and finds a special friend in the process. After searching for a French boyfriend, Blair finds her best day is the one she spends by herself. Jo has to decide if she should go home or stay in France with her new love.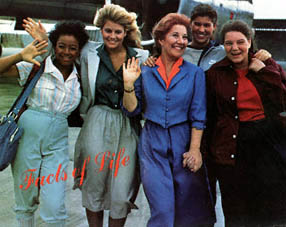 Charlotte Rae .... Edna Garrett
Lisa Whelchel .... Blair Warner
Kim Fields .... Tootie Ramsey
Mindy Cohn .... Natalie Green
Nancy McKeon .... Jo Polniaczek
Frank Bonner (I) .... Garth Kiley
Frédéric Andréi .... David
Jacques Ferrière .... Pierre
Vivian Brown .... Miss Southwick
Roger Til .... Chef Antoine
Caroline Ducrocq .... Angelique
Laurie Main .... Reggie
Bernard Soufflet .... The Innkeeper
Philippe Brizard .... The Bookseller
Dominique Bauguil .... Georges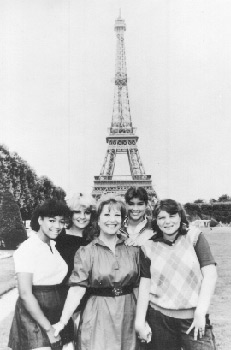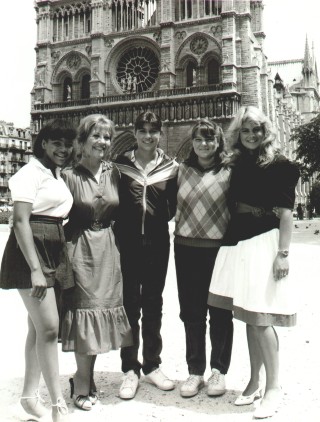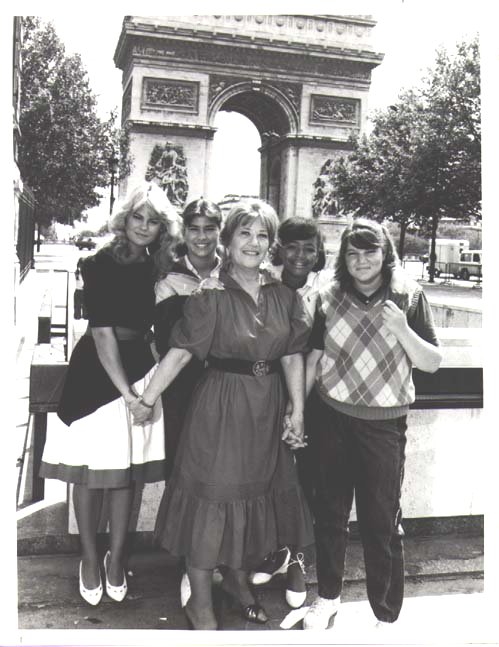 ---
The Facts of Life Down Under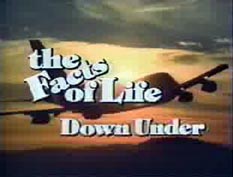 Part I

The girls, Beverly Ann and Andy fly to Sydney to celebrate an anniversary with Koolunga, their Australian sister school. Blair and Jo get involved with jewel thieves and the police.

Part II

Blair and Jo are being pursued by two men, both of whom claim to be the police while accusing each other of being a jewel thief. Blair and Jo have unwittingly planted a sought-after stone on Natalie who is off with Tootie. Meanwhile, Andy convinces Beverly Ann to take him to a sheep ranch owned by her old boyfriend.

Part III

Blair and Jo, pursued by the police and a gang of jewel thieves, manage to lose them. Meanwhile, Natalie is touring the Outback with a cattle rancher, Tootie is viewing ancient caves with a handsome American anthropologist who lets her think he is an Aborigine and Beverly Ann rekindles an old flame.

Part IV

Blair and Jo elude the jewel thieves and arrive at their Australian sister school where they hope to find Natalie with the precious stone. The excitement comes to head when the girls, the police and the thugs all show up.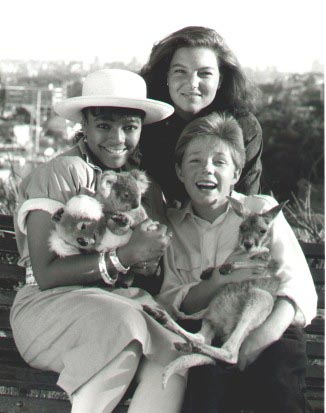 Cast
Cloris Leachman .... Beverly Ann Stickle
Lisa Whelchel .... Blair Warner
Kim Fields .... Tootie Ramsey
Mindy Cohn .... Natalie Green
MacKenzie Astin .... Andy Moffett
Nancy McKeon .... Jo Polniaczek
Mario Van Peebles .... David Johnson
Joss McWilliam .... Nick Aintree
Jay Hackett .... Kevin Colton
Andrew McKaige .... Ren Calley
Noel Trevarthen .... Roger Pitt
Misty Bernard .... Jane Willis
Sally Martin (II) .... Gwenn Pitt
Barbara-Jane Cole .... Miss Carstairs
Garry Waddell .... Hugo